Progress report
Most work on Lockdown Protocol since the last alpha release is related to the physics engine switch. The transition to Bullet Physics library is now done. This change allowed me to finally fix some long-standing physics bugs like the misbehaving doors in some levels.
In addition to bunch of bug fixes I have extended the player chat messages to guards too. Human enemies now talk using speech bubbles. Nothing too fancy, just some random messages when they detect targets or kill you.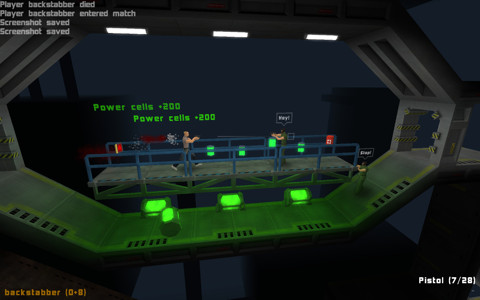 I will not wrap up the next release just yet though. I'm still planning to add a new enemy type and one more weapon. That will likely take quite some time, since summer is finally here and I will hopefully be spending less time sitting at a computer and more outdoors.
Posted on 2013-06-09